In order to choose a mission, go to your OCUS home page, and click on "Find a mission". Here you will find the assignment map: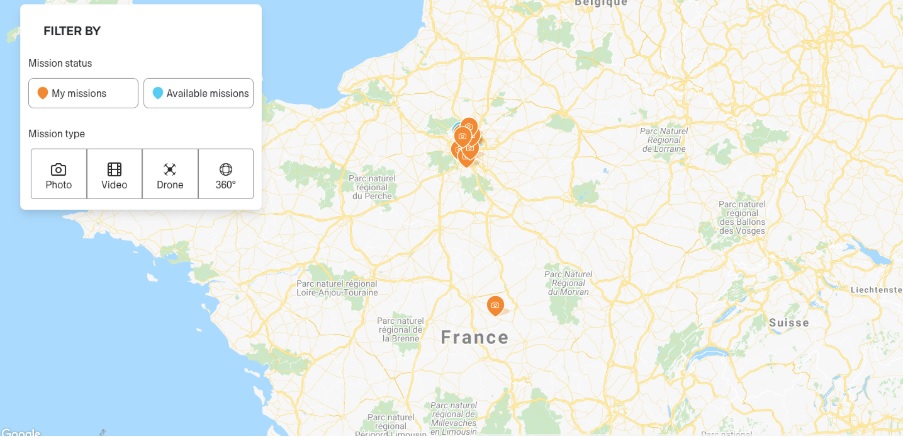 You are free to choose any mission on the map, provided that:
You are able of communicating in the customer's local language

You agree to contact the customer within 48 hours and to completing the mission as quickly as possible

You must demonstrate prior experience in this area of expertise, and this must be made visible to our various departments (example: in your portfolio)
To know if you respect these conditions, a detail of the assignment appears when you click on it (as you can see bellow). Then you are free to add it to your basket and validate it whenever you wish.
Please note that the number of on-going missions is limited to 40 for each Image Creator. As soon as a mission is validated by OCUS, it does not count as an "on-going" one anymore. Then it allows you to take a new mission from the map.
There are different reasons for this limit, the main ones are the two following:
Delays

: too many missions assigned to the same person will cause a delay in booking the appointments, completing the photo sessions and also for the client that will receive the pictures late. These delays are important to our Clients

Fairness

: one of our goals is fairness into our Community. It means to provide as much as we can the same chances and opportunities to Image Creators when it comes to work. This would not be possible if the missions were only going to the same few Image Creators
To choose a mission, click on the mission and click on "Add the mission":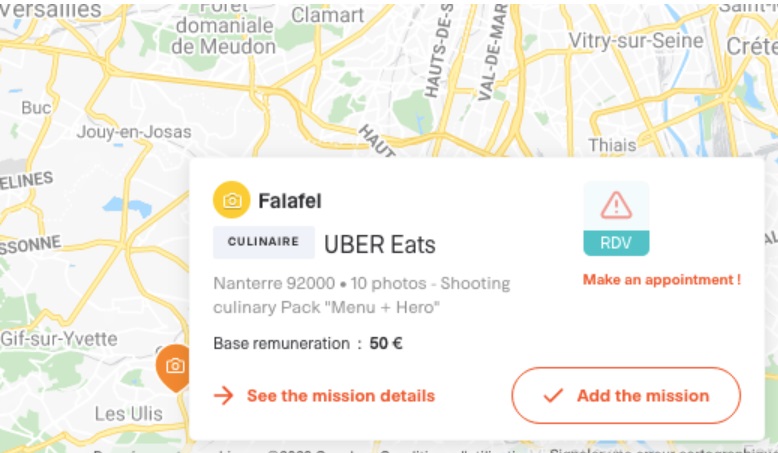 Then you have to accept the mission, by clicking on "Validate selection":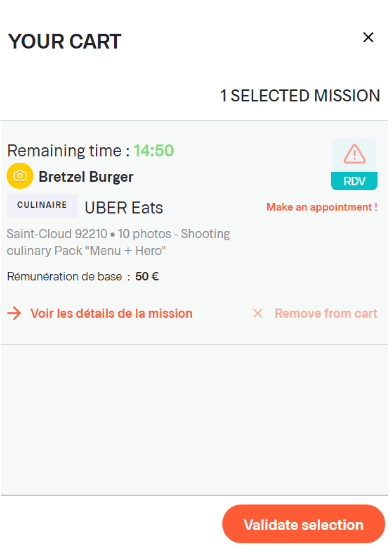 Once the mission has been accepted, it is essential that you study the brief carefully and ensure that you have the required equipment.
We also remind you that the payment of the mission already covers travel costs, no additional compensation can be granted to you.