Ideally, you should only accept assignments with dates and times that suit you perfectly.
However, if for any reason you need to change the date and/or time of an assignment, you can do so directly on the assignment form.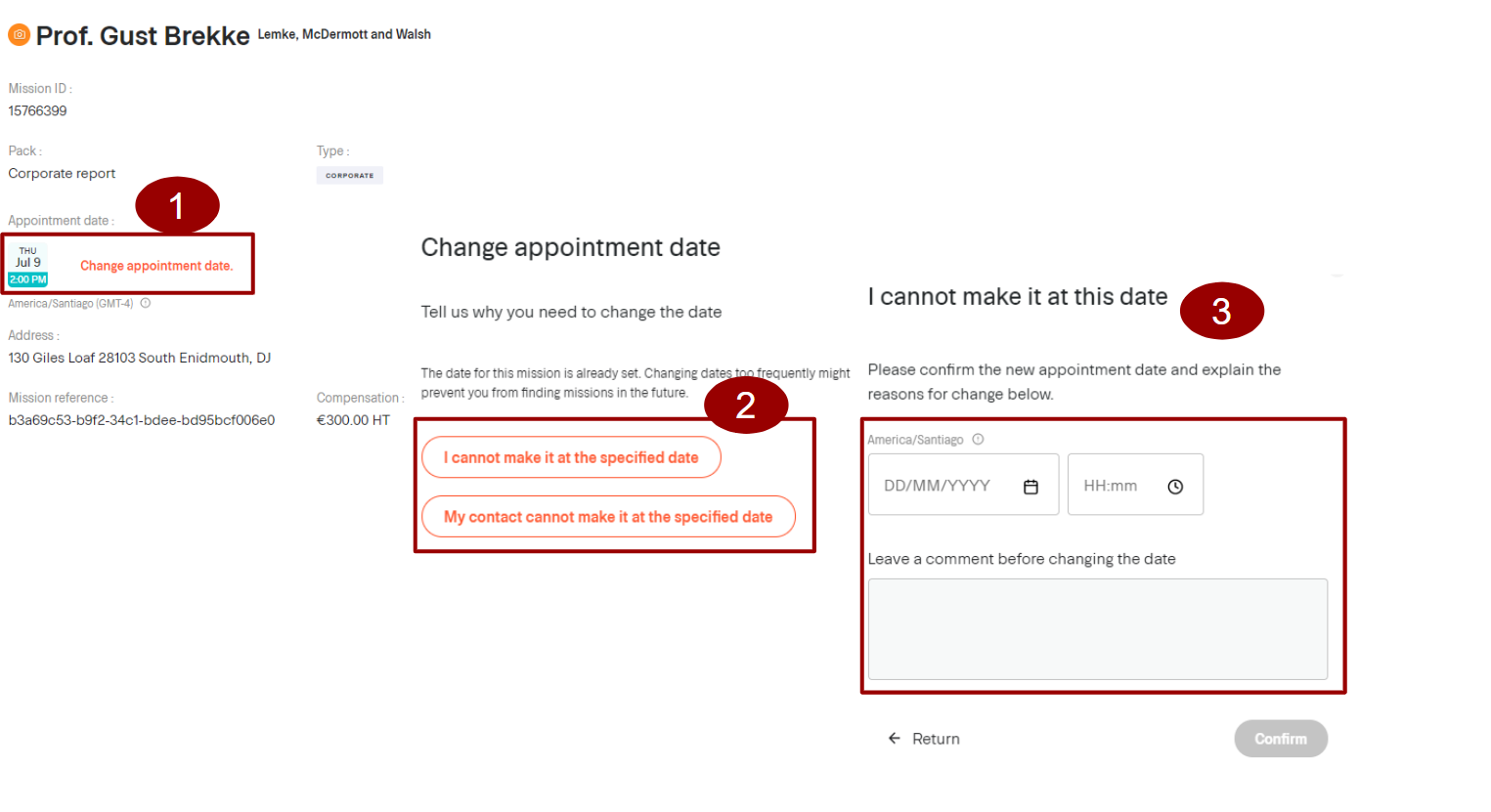 Make sure you have the client's approval before changing the date.
/!\ For the record, changing the date too frequently could prevent you from finding assignments in the future.
If the client declines and you cannot make yourself available on the date initially agreed, you may ask to be withdrawn from the assignment.