When trying to schedule a photoshoot you can face situations in which you can't set the appointement because the on site contact doesn't know when he will be available. You can now set a reminder to call him later.
In which cases can I set a reminder?
- If the on site contact has a problem with the guidelines (this will not send a notification to the customer success team). If you have an issue, regarding the guidelines please go on the Help center and then "contact us"
- If the on site contact is waiting for the next season
- If the on site contact's establishment is under renovation
- If the on site contact is in vacation or the establishment is closed
- If the weather delays the photoshoot
- If you are waiting for the confirmation of the appointment
The reminder can't be used for personal use! The reminder has to be set only in situations where the on site contact cannot provide a confirmed date!
How to set the reminder?
1- Go on the mission page and click on schedule a reminder. Then choose the best field.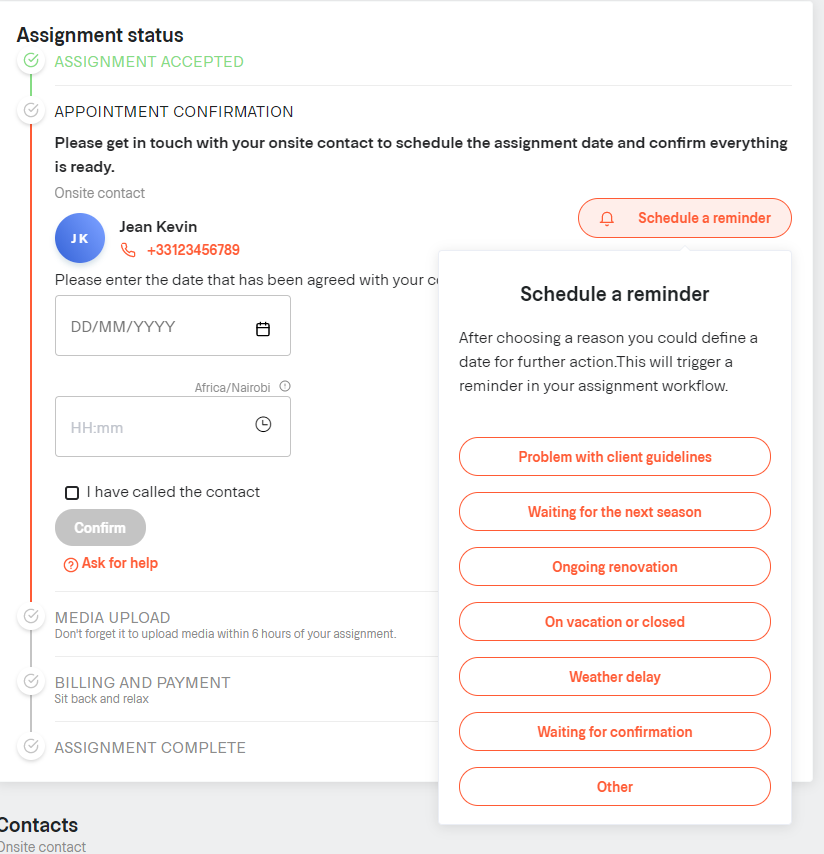 2- Choose the date when you want the reminder to be removed. You can leave an additional comment. You can remove it at any moment! Also, to put a new one you have to remove the old one first.